What is Probate?
Portland OR | Beaverton OR | Hillsboro OR | Clackamas OR
Probate is the legal process that verifies the validity of a deceased person's will, identifies and appraises the deceased person's assets and authorized the transfer of a deceased person's property to the appropriate or designated beneficiaries.  If a person passes away without executing a will (referred to as dying intestate), the probate process is usually necessary in order to transfer the deceased person's property to his or her relatives. The Oregon intestate statutes describe the relatives who are entitled to receive a deceased person's property.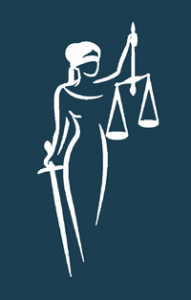 Probate Timeline
The timeline for probate process varies from case to case.  There is a four-month waiting period after filing a probate action to allow creditors to file claims against the estate. Once all the claims of creditors are resolved, the remainder of the deceased's property can be distributed to the beneficiaries. A "beneficiary" is a person who is named in a will as being a recipient of the deceased person's property or the relative that property transfers to under intestate laws (also referred to as "heirs"). In some cases, it may be possible to avoid this legal process of probate, which helps save time and money. For example, most financial accounts can be transferred after death by designating a beneficiary (or beneficiaries) for the account.  For bank accounts, you can fill out a transfer-on-death (or pay-on-death) form – the bank will pay out your account balance to the person you designate on the form. > The probate process also involves ensuring that all outstanding debts owed by a person, which sometimes includes funeral expenses and taxes, are paid before any property is distributed to beneficiaries.
Who Represents the Deceased when a Will is Contested?
In Oregon, the court first appoints someone to act as the personal representative for the deceased person's estate.  Executor is another term used to describe a personal representative.  If the will does not name a person as the personal representative, then a family member or close friend will need to ask the court to be appointed. Personal representatives often hire probate attorneys to assist them through the probate process. The attorney can provide advice and guidance and also take care of all of the legal paperwork. Proper estate planning with an attorney is extremely useful in making sure all the right steps are taken to avoid the cost and expense of probate.
Probate Attorney IN BEAVERTON OR, HILLSBORO OR & PORTLAND OR
SERVING CLIENTS IN THE GREATER PORTLAND AREA AND THROUGHOUT OREGON
BEAVERTON | HILLSBORO | FOREST GROVE | TIGARD | TUALATIN | PORTLAND | GRESHAM | TROUTDALE | MILWAUKIE | CLACKAMAS | OREGON CITY | LAKE OSWEGO
CANBY | WILSONVILLE | ESTACADA | MCMINNVILLE | NEWBERG | DUNDEE | ST. HELENS | ASTORIA | SEASIDE | WARRENTON | LINCOLN CITY