Estate Planning Lawyer
Portland OR | Beaverton OR | Hillsboro OR | Clackamas OR
At Trillium Law, PC in Beaverton, Oregon, we strongly believe that regardless of age or economic situation, every person should have an estate plan.
Having a plan in place can put you at ease, knowing that once you pass away, your family will not be burdened by unnecessary stress and confusion and your assets will go where you want.
Creating a will or trust is about far more than distributing money and property. It can also ensure that you have the resources and ongoing care you need to age in a comfortable and dignified way.
A durable power of attorney allows someone you trust to assist you with your finances and health care decisions when you aren't able to on your own.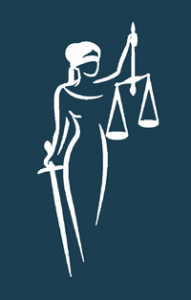 Estate Planning Attorney
We first identify our clients' goals and then work with them to craft a unique estate plan that takes into account their current and future needs. We also assist in the administration of a trust.
Our Beaverton estate planning attorneys assist Oregon clients with all aspects of estate planning, including:
Simple wills
Trusts including revocable living trusts and special needs trusts
Advanced health care directives
Durable powers of attorney
Guardianships for minor children or adult children with special needs
Business succession planning for family-owned businesses
Trust administration
Will contests
Contact Us Today
To schedule an initial consultation with one of the estate planning lawyers at Trillium Law, PC, contact us today at 503-352-0731, or send an email via our secure online form. We return all calls and messages promptly.
Estate Planning IN BEAVERTON OR, HILLSBORO OR & PORTLAND OR
SERVING CLIENTS IN THE GREATER PORTLAND AREA AND THROUGHOUT OREGON
BEAVERTON | HILLSBORO | FOREST GROVE | TIGARD | TUALATIN | PORTLAND | GRESHAM | TROUTDALE | MILWAUKIE | CLACKAMAS | OREGON CITY | LAKE OSWEGO
CANBY | WILSONVILLE | ESTACADA | MCMINNVILLE | NEWBERG | DUNDEE | ST. HELENS | ASTORIA | SEASIDE | WARRENTON | LINCOLN CITY