Child Support Attorney
Portland OR | Beaverton OR | Hillsboro OR | Clackamas OR
In nearly every case involving children, there will be an order for child support. Parents may wonder what factors will be used to determine how much should be ordered. Child support is one of the more straightforward areas of family law. Essentially specific factors are plugged into a formula and the formula comes up with a monthly amount of child support.
However, it is important to understand how the factors apply and how other decisions in your case can impact the amount of child support you either pay or receive. In any case involving child support, the Oregon courts will take several factors into consideration. These factors generally include:
Income of each parent (and if applicable, the income of the child)
Overnight parenting time
Child care expenses
Cost of providing health insurance
The number of joint children, and any non-joint children
Health of the children including any ongoing health concerns, including orthodonture
School and extracurricular expenses
Unreimbursed medical expenses
Spousal support
Incarceration of a parent
Whether any extraordinary or unusual circumstances exist
Experienced Child Support Lawyer
In Oregon, child support may be owed after a child reaches the age of 18 if he or she is a "child attending school." This type of support may be paid directly to the child rather than to the parent.
A judgment providing for the custody and support of a child will also include provisions for:
Who should provide health insurance for the children
Allocation of uninsured medical expenses
Maintenance of other insurance such as life insurance or other security for support
If you are the parent paying child support you will be paying the support to the other parent even though it is for the benefit of the children. If the custodial parent isn't receiving support, that not only hurts the parent but the children as well.
Just as child support is for the benefit of the children, so is parenting time. Parties cannot use the non-payment of support as a reason to withhold parenting time from the other parent.
Parents who are not receiving court-ordered child support should seek enforcement from their local district attorney's office. If an adjustment of is needed due to a change in circumstances, you may be able to get a modification without the assistance of an attorney. However, it is always helpful to consult with an attorney to make sure all factors are being properly evaluated.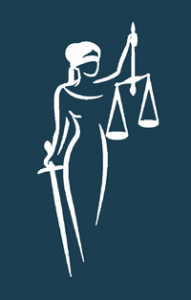 Child Support Representation
At Trillium Law, PC in Beaverton, Oregon, we represent clients throughout the entire Portland metro area and beyond. We have extensive knowledge of the child support guidelines, including those for obtaining temporary support while your case goes through the circuit court process.
Our attorneys will explain your options and what factors influence them to help you make informed decisions about support and custody. If you are unmarried parents or spouses who are not getting a divorce, we also can assist with the administrative process to obtain child support.
If necessary, we can also help you through the process of establishing paternity, filiation, and determining your rights with regards to support and even parenting time.
Child Support Attorney IN BEAVERTON OR, HILLSBORO OR & PORTLAND OR
SERVING CLIENTS IN THE GREATER PORTLAND AREA AND THROUGHOUT OREGON
BEAVERTON | HILLSBORO | FOREST GROVE | TIGARD | TUALATIN | PORTLAND | GRESHAM | TROUTDALE | MILWAUKIE | CLACKAMAS | OREGON CITY | LAKE OSWEGO
CANBY | WILSONVILLE | ESTACADA | MCMINNVILLE | NEWBERG | DUNDEE | ST. HELENS | ASTORIA | SEASIDE | WARRENTON | LINCOLN CITY