Adoption Attorney
Portland OR | Beaverton OR | Hillsboro OR | Clackamas OR
Most adoptions are called independent adoptions. With independent adoptions, a birth parent places or consents to placing their child with a family without involving an adoption agency.
If you are considering adoption, it is important to talk with an experienced adoption attorney to learn about the process, the responsibilities, and possibilities. We at Trillium Law truly understand and respect the responsibility of helping families with the adoption process.
Whether you are the adopting family or the one giving up your rights to a child, learning about the legal process can help you make the decision that is right for you. Our experienced adoption attorneys can explain the laws and guide you through from beginning to end.
At Trillium Law, PC, located in Beaverton, Washington County, Oregon, we provide experienced legal representation to clients throughout the adoption process at a reasonable price. We can help with:
Private infant adoptions
Stepparent adoptions
Grandparent adoptions
Independent adoptions involving a relative or non-relative
Interstate Adoption
Adoption Attorney Services
If your situation is unique, we can help resolve challenges by working with the Department of Human Services to make sure we have the necessary paperwork, background checks and information necessary to finalize your adoption. We would be glad to talk with you about your situation and assist you with your adoption.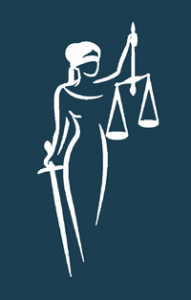 Adoptive Parent Representation
Most adoptions are fairly straightforward. However, it is important to correctly follow the process in order to avoid the pain and expense of problems that may arise if you don't properly follow the laws and rules.
Before we begin the process with you, we will make sure you have a clear idea as to how much your adoption will cost, and when the process will come to completion. We will even help you arrange for an adoption ceremony by a judge.
Stepchild Adoption
Whether you are adopting a stepchild or considering adopting an infant, older child or even an adult, you should not make the decision lightly.
Adoption is generally final. Once you adopt, your adopted child will be your child for all intents and purposes to the same degree as if the child had been born to you. You will have the same duty and privilege to support, love and nurture your adopted child.
Adoption will have a tremendous effect on your family, including any current children you may have. Sometimes, the adoption process, even for stepparents or relatives, may be complex. Having help from a knowledgeable and caring attorney will ensure that your adoption is completed as efficiently and effectively as possible.
Depending on your situation, our counsel may include a discussion of guardianship or legal custody. Whatever your situation, we will help you make an informed decision.
Adoption Attorney IN BEAVERTON OR, HILLSBORO OR & PORTLAND OR
SERVING CLIENTS IN THE GREATER PORTLAND AREA AND THROUGHOUT OREGON
BEAVERTON | HILLSBORO | FOREST GROVE | TIGARD | TUALATIN | PORTLAND | GRESHAM | TROUTDALE | MILWAUKIE | CLACKAMAS | OREGON CITY | LAKE OSWEGO
CANBY | WILSONVILLE | ESTACADA | MCMINNVILLE | NEWBERG | DUNDEE | ST. HELENS | ASTORIA | SEASIDE | WARRENTON | LINCOLN CITY